The Mountain Goats
Mon. Sep 26, 2016 at 7:00pm CDT
Event Description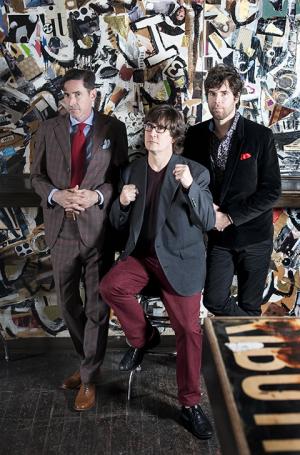 $22 Advanced/ $25 Day of Show - General Admission + Fees
6:00pm Doors
6:30pm Seating
Friends of the Englert can order tickets early!
If you are a Friend of the Englert please enter your pass code in the "enter presale code" box at the top right of this page. If you are interested in becoming a Friend of the Englert please click here or contact the box office.
In 2014, John Darnielle's novel Wolf in White Van spent several weeks on the New YorkTimes Bestseller List and was nominated for the National Book Award. On April 7, 2015 Darnielle and his band the Mountain Goats return with Beat the Champ, a collection of songs about professional wrestling.
"I wrote these songs to re-immerse myself in the blood and fire of the visions that spoke to me as a child, and to see what more there might be in them now that I'm grown," Darnielle says of Beat the Champ's 12 songs.
The Mountain Goats (John Darnielle, Peter Hughes, and Jon Wurster) have also announced their first round of shows in support of Beat the Champ.